Delicate Industrial Trend --20/21 Autumn/Winter Women's Shoes Theme Trend
Time:2019-11-06 14:35:03 Source: Click:
Industrial wind is a big trend in Asia, especially in China and Japan. With the rapid hot industrial atmosphere, people will be more fashion and exquisite details into it. Compared with the more straightforward and original industrial style in the past, the industrial style of spring and summer 2020 will be more delicate and practical. In the shoe market, more delicate, fashionable and detailed products with a sense of design will be the key direction.
Designers = new balance between silhouette and detail. In the shu wind coat contour tends to be stable and inclusive, emphasizing the spatial geometric sense of detail overlap, in the contracted in the shu style under the coat gradually go cold desalt, wide collar style has become a woman to attract the eye new wear, delicate, simple single product is still the mainstream of collocation, accessories more exquisite exquisite.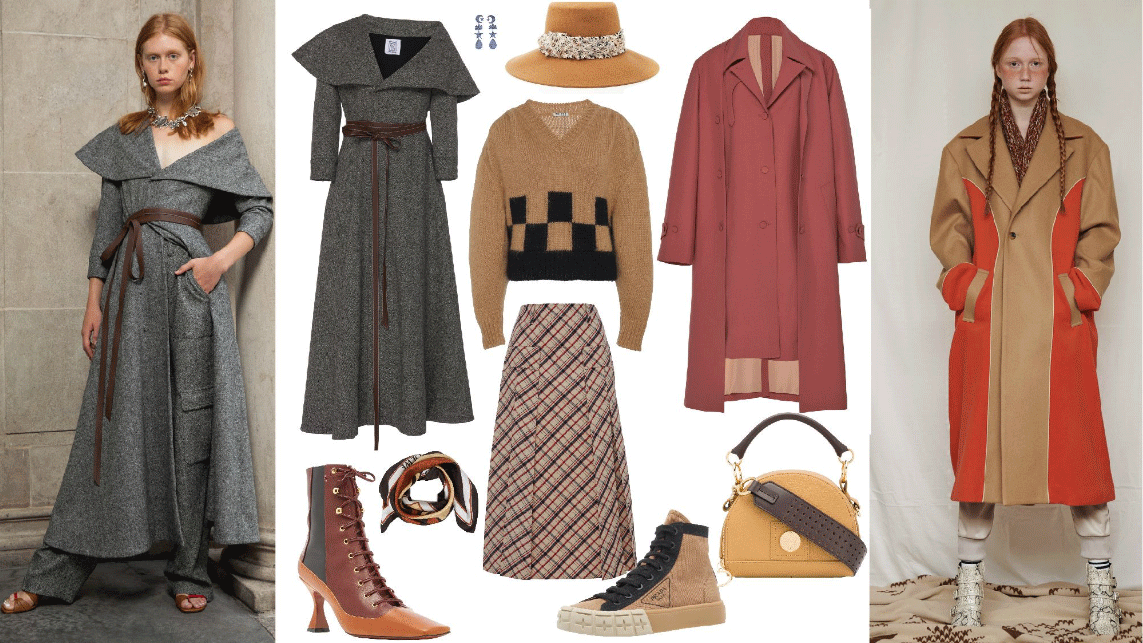 The technical blues with a strong sense of future intelligence becomes the main tone, while blending in warm mocha and green, creating a soft conflict color plate. The addition of cool gray color also gives the whole group of color bands a strong industrial wind.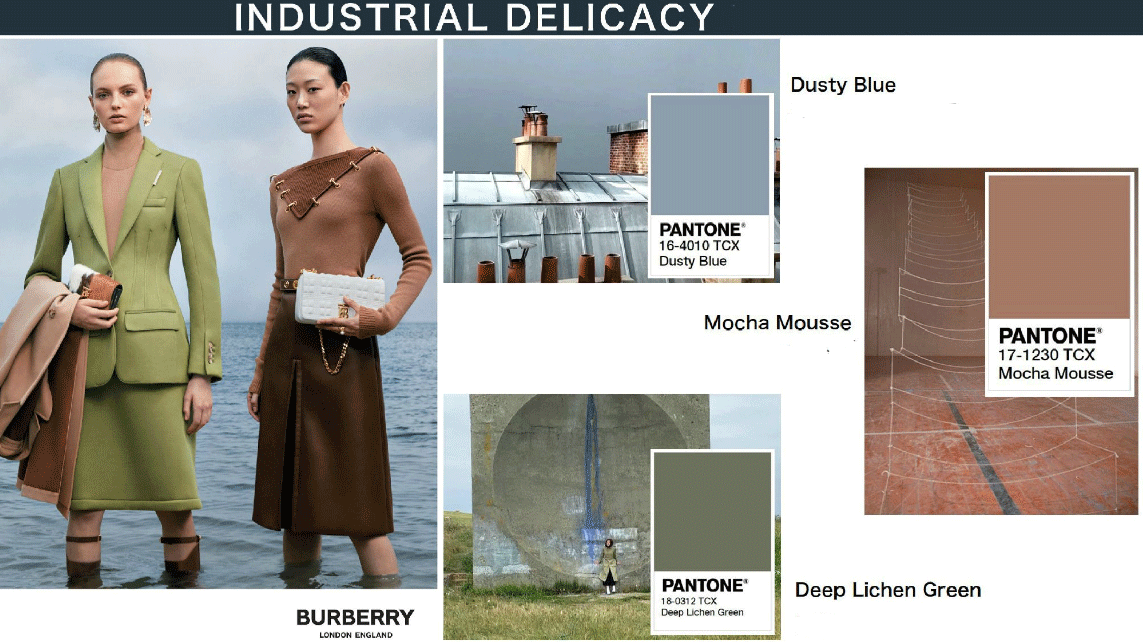 Joker mocha color and a sense of technology blues, showing a pale and a sense of power of color collocation; And the moss grey green tone with the feeling of industrial wind, showing cool style while giving people silk warm.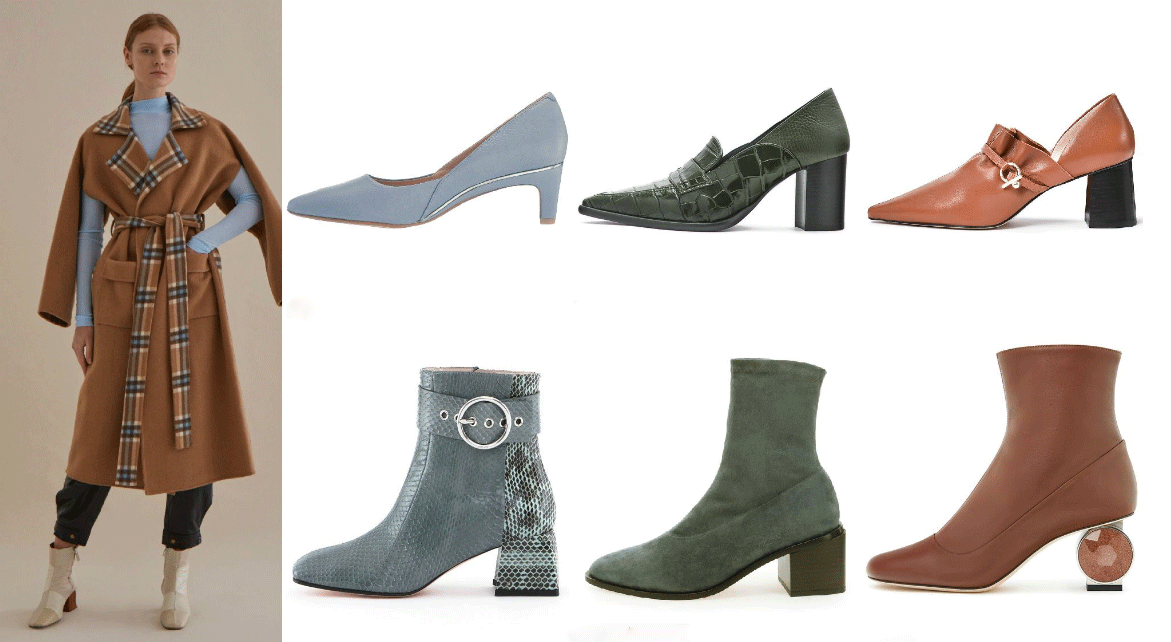 Stone grain leather: stone grain texture, leather added personality and quality, creating a Nordic minimalist style; Catch flower cowhide: natural catch flower and primitive surface, integration of natural pragmatism, the overall tone is quiet and restrained to convey a slow rhythm of the concept; Industrial canvas: lightweight linen fabric, creating a sense of protection technology paper effect.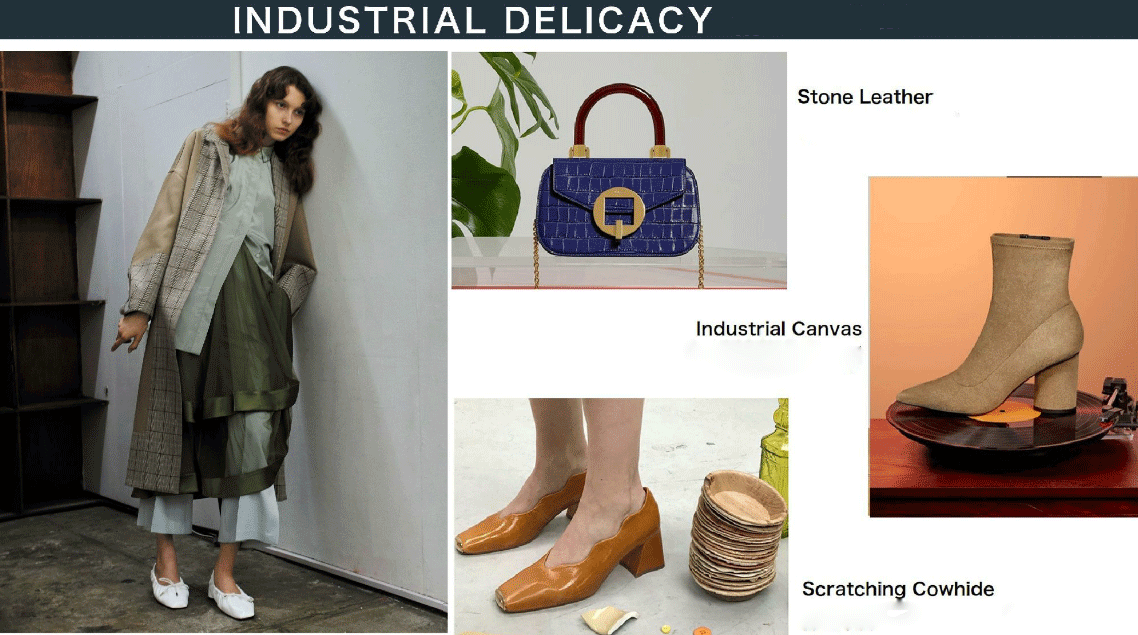 Texture stone texture, industrial wear-resistant linen and natural catch effect of the head layer cowhide are the key fabrics under this theme.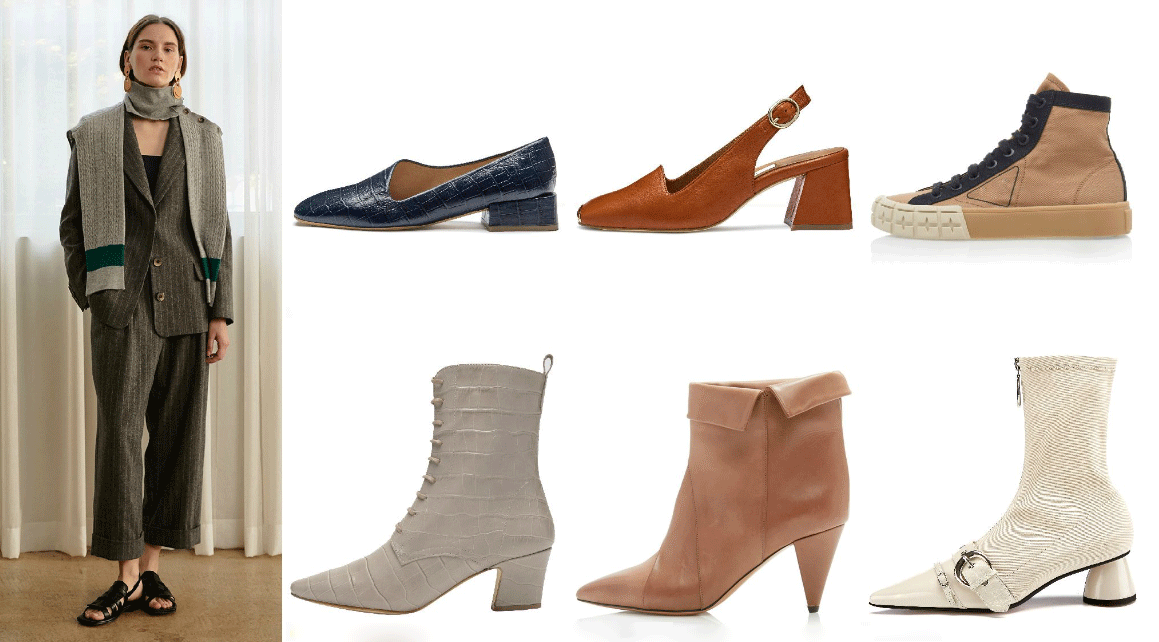 Industrial hardware: the hardware with industrial metal texture can enhance the advanced sense of shoes, and can be used to decorate the appearance. Ankle strap: as the Renaissance of literary tide, the ankle strap design on shoe article also begins to return tide; Decorative bag: decorative mini bag combined with shoes to create functional and fashionable integration of industrial wind sheet.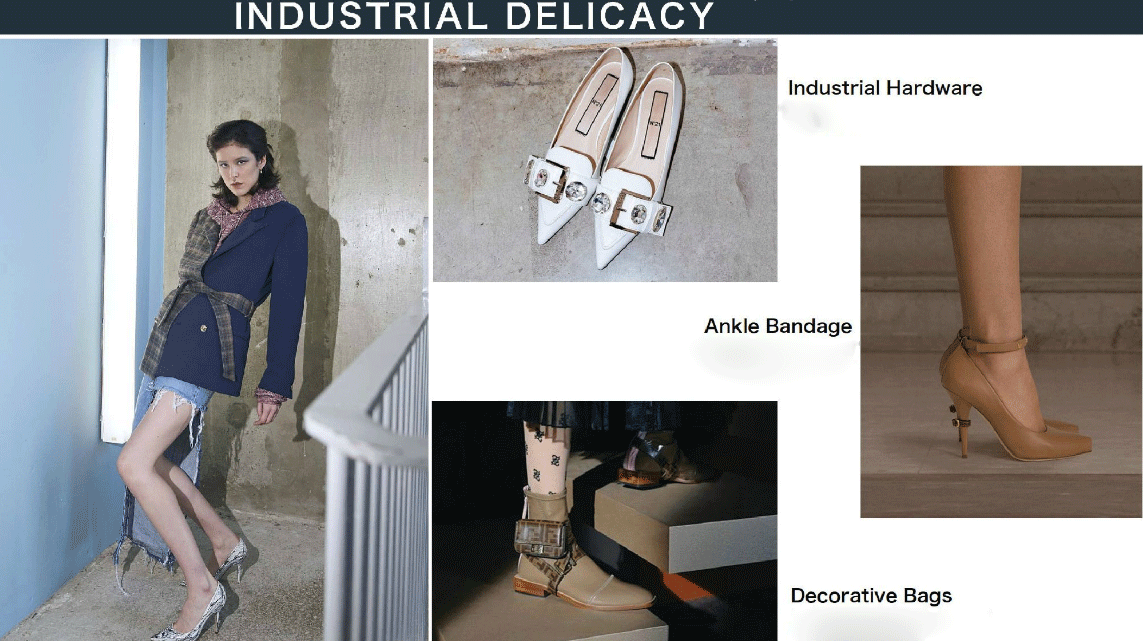 Industrial hardware adornment is applied in buckle and heel or toe is more common technique, the metal of 3D effect on heel builds strong visual effect.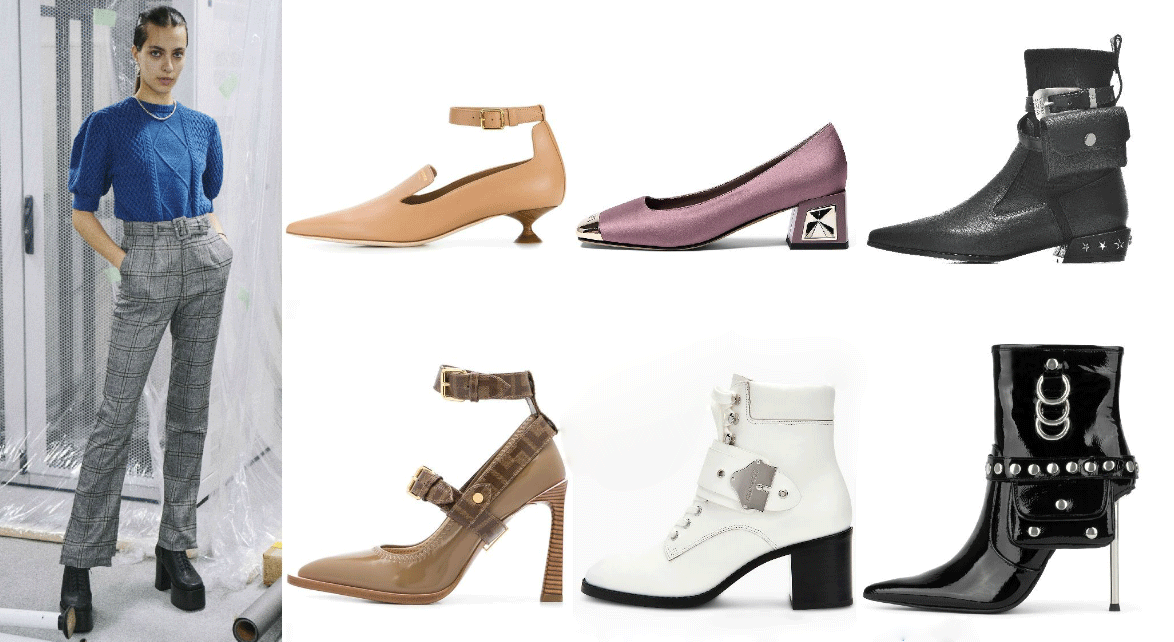 Asymmetry: asymmetrical upper design, linear segmentation to create industrial texture single products while catering to minority groups; Texture stitching: display the medieval style, stitching and contrast color shaping the image effect with great visual tension; Color contrast stitching: color contrast stitching creates advanced texture and improves the value of shoes.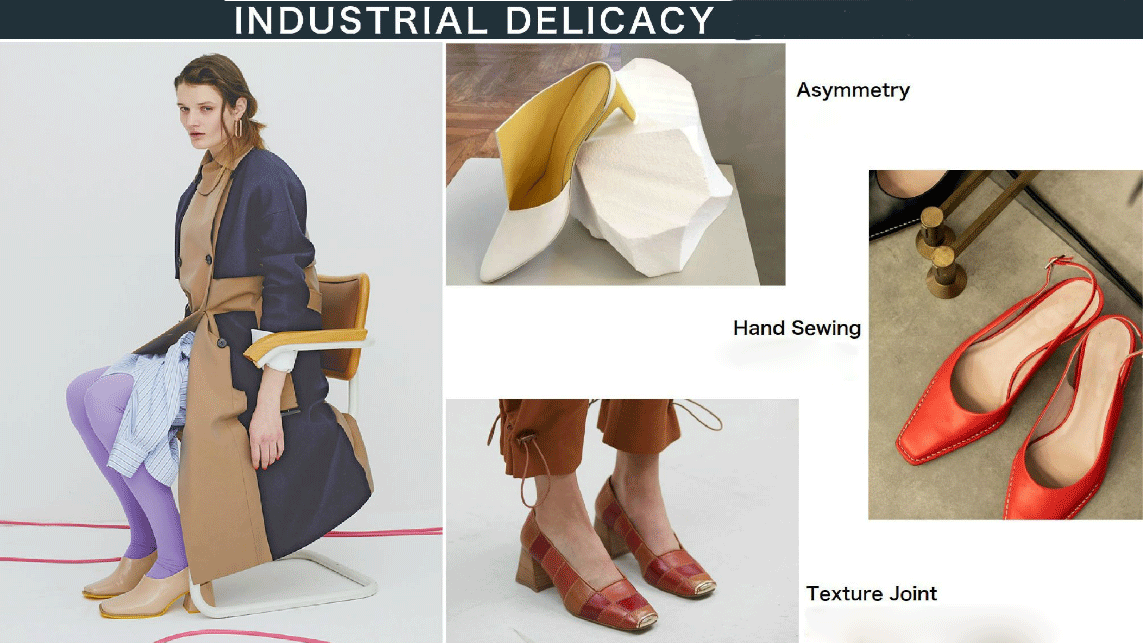 Autumn and winter shoes in the outside do groove design, and the inside of the formation of asymmetric effect, to cater to the young market; Use the colour that collides with vamp as seam, have individual character extremely.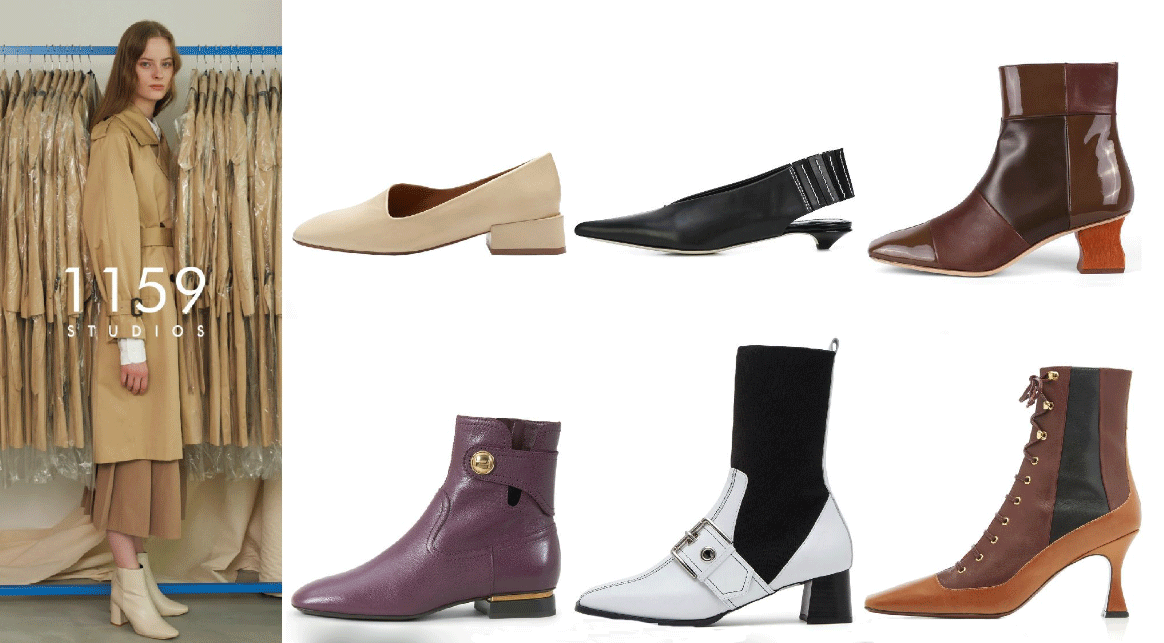 Wide heel: the design of wide heel is extremely strong in industrial style, which is different from the conventional heel, and its profile is more distinct but not exaggerated. Metal heel: metal texture heel to meet the theme of this industrial wind, bring more refined industrial wind single products; Square heel: the square heel of three-dimensional line, heel side length is larger than normal heel 1 cm range.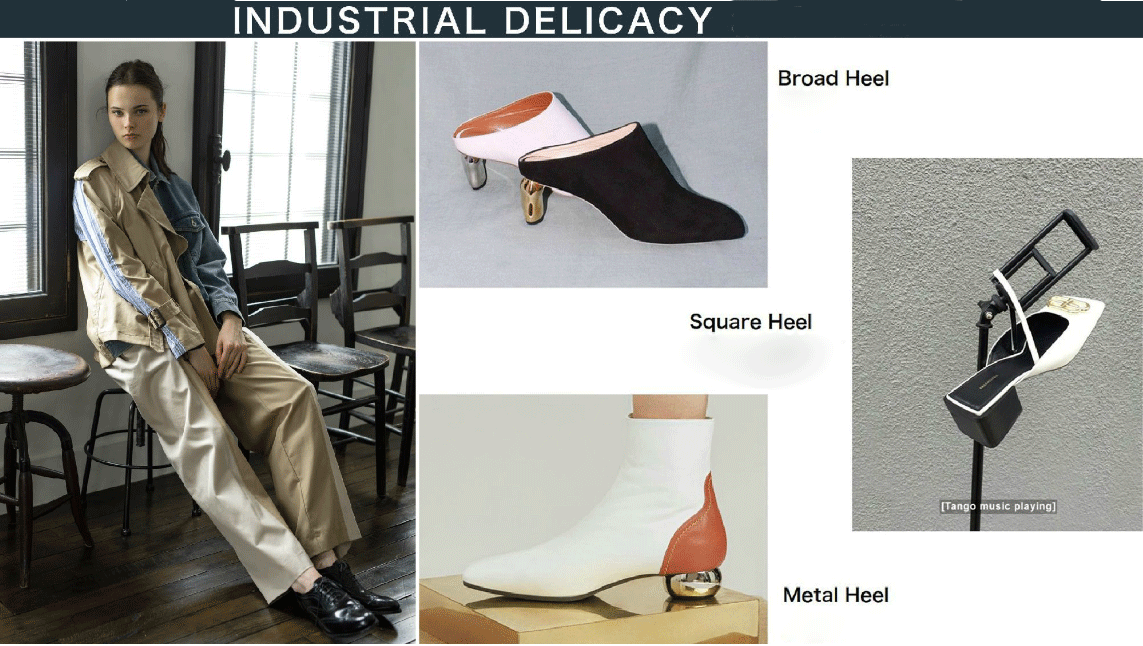 Square heel union square head piece bottom, make Korea fastens the sheet of contracted style to taste.
Low heel shoes: this delicate industrial theme is applicable to create a workplace women single product, real wear single shoes become the focus; Back empty single shoes: used for seasonal transition single products, with thin heel modeling, extremely simple and neat; Joker ankle boots: as the key of autumn and winter season, the design of detail place gets the favour of consumer more.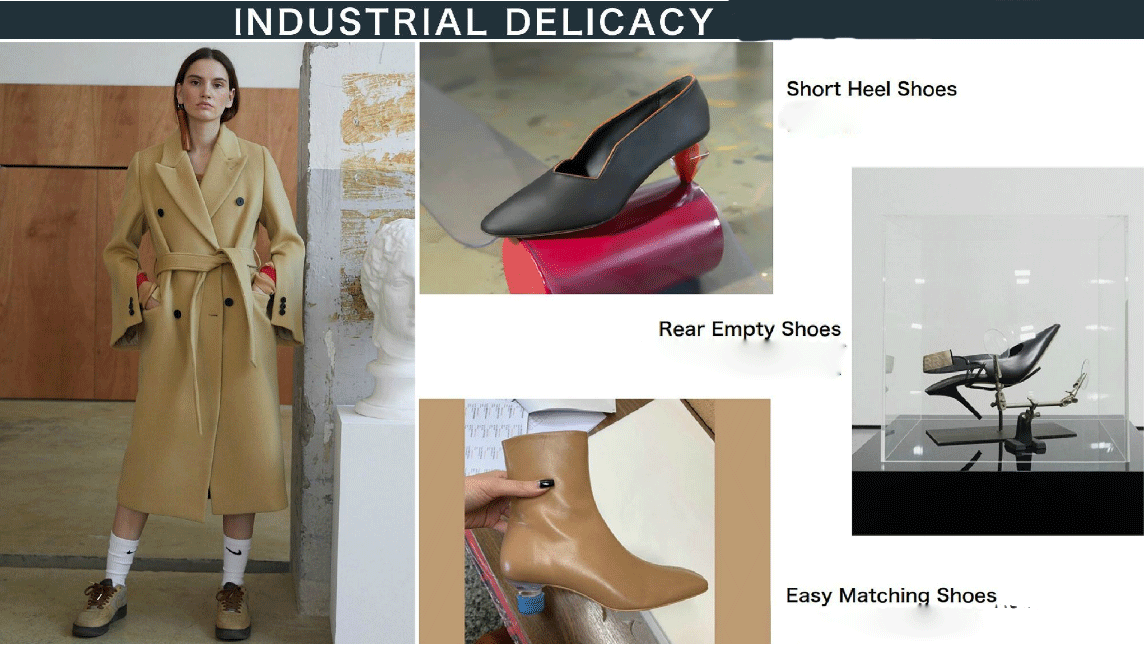 Belt heel loafers combined with patent leather upper, industrial sense highlights the powerful aura of professional women; Combined with ankle strap and part of the hollow design simple atmosphere; With the creative use of new fabrics and modern tailoring, sculpture and real wear, sending out a simple modern and very attractive atmosphere.