2020 Spring And Summer Fashion Trend -- Butterfly
Time:2019-10-11 14:39:41 Source: Click:
Butterfly element has always been one of the common elements in the fashion circle, different from the past, the spring and summer 2020 is more popular three-dimensional and simulated butterfly element, more realistic butterfly element is the key development direction. A large number of brands in the fashion market also use "vivid" butterfly elements. Rihanna, who focuses on fashion and cosmetics, also used a large number of butterfly elements on the cover of the Chinese version of BAZAAR in August this year.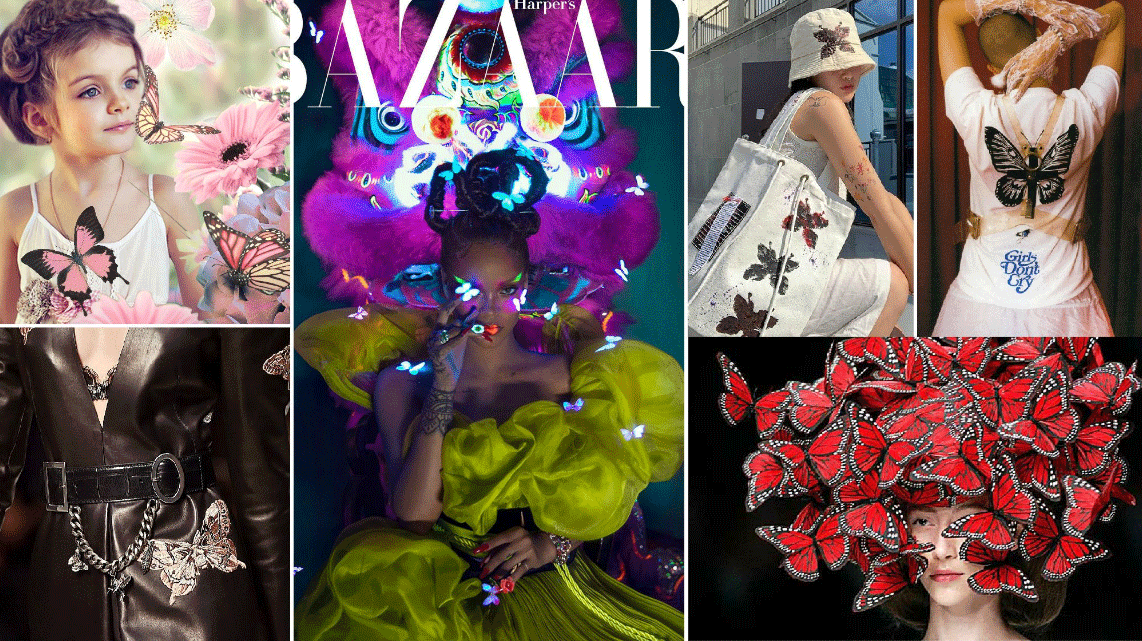 Trend Icon
Look closely at the fashion icon we are familiar with. Everyday wear, match and match butterfly single product is extremely tricky. Fashion has been super sensitive hyuna, private also love butterflies, such as the old flower shirt with butterfly necklace, immediately make the collocation whole more retro personality, avoid rustic; Kylie is also a big fan of butterflies. Korean leg jing xuan beauty, more with butterfly for the concept to create a new album, full of butterflies on the head, and very creative makeup, attract many makeup bloggers to imitate.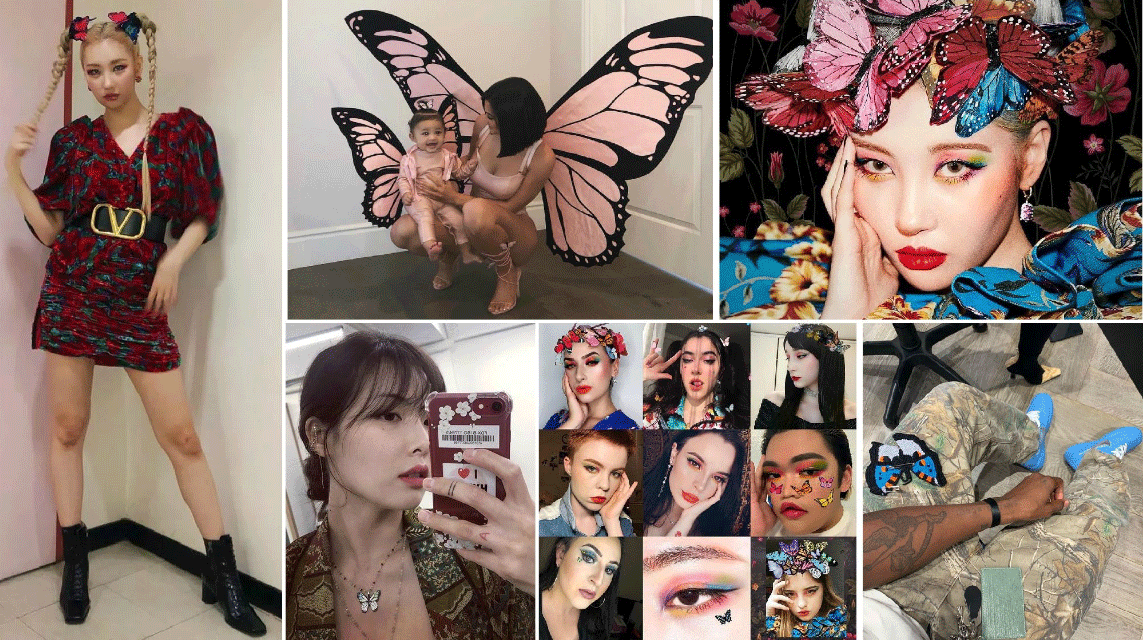 Three-dimensional Butterfly
Beautiful and romantic butterfly is not only full of fairy spirit, vivid three-dimensional butterfly appears on the shoe money has a strong interaction, to meet the child close to nature, explore the desire of nature.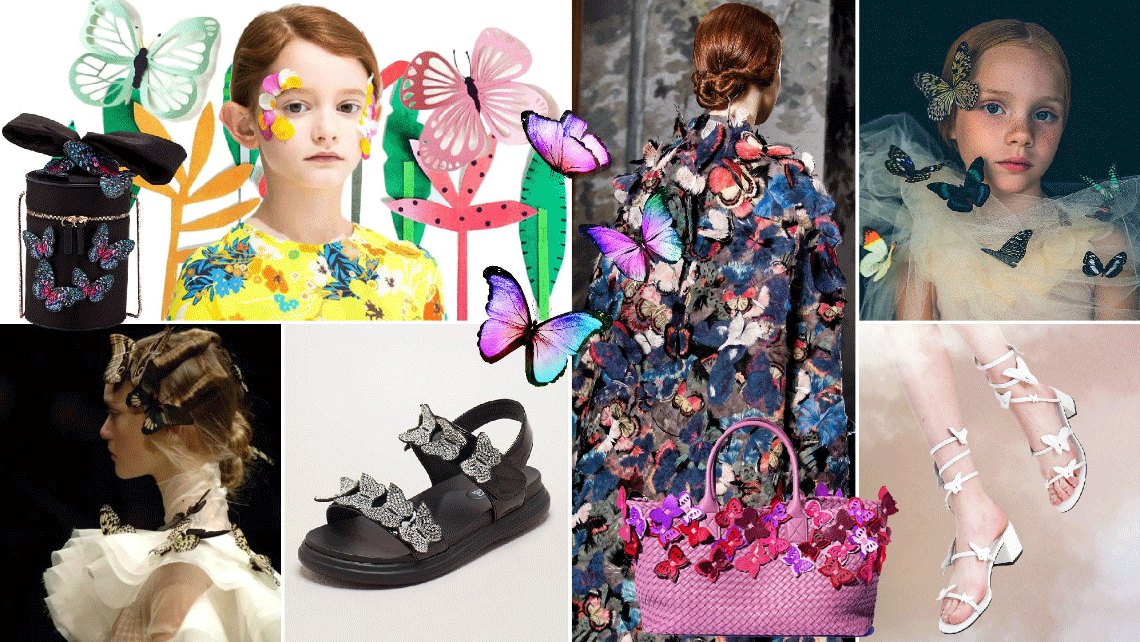 Butterfly Print
Using the rich texture, texture and color of butterfly wings, and artistic deformation, can present amazing visual effects. Printing and dyeing can also be selected in delicate fabrics, or use embroidery, jacquard and other processes to restore the texture of the butterfly, or printing and dyeing and embroidery combined, more rich levels.
Butterfly Pattern Recommendation
Butterfly has a soft and beautiful body posture, different shapes, a variety of colorful patterns, can show a very colorful diversity of patterns.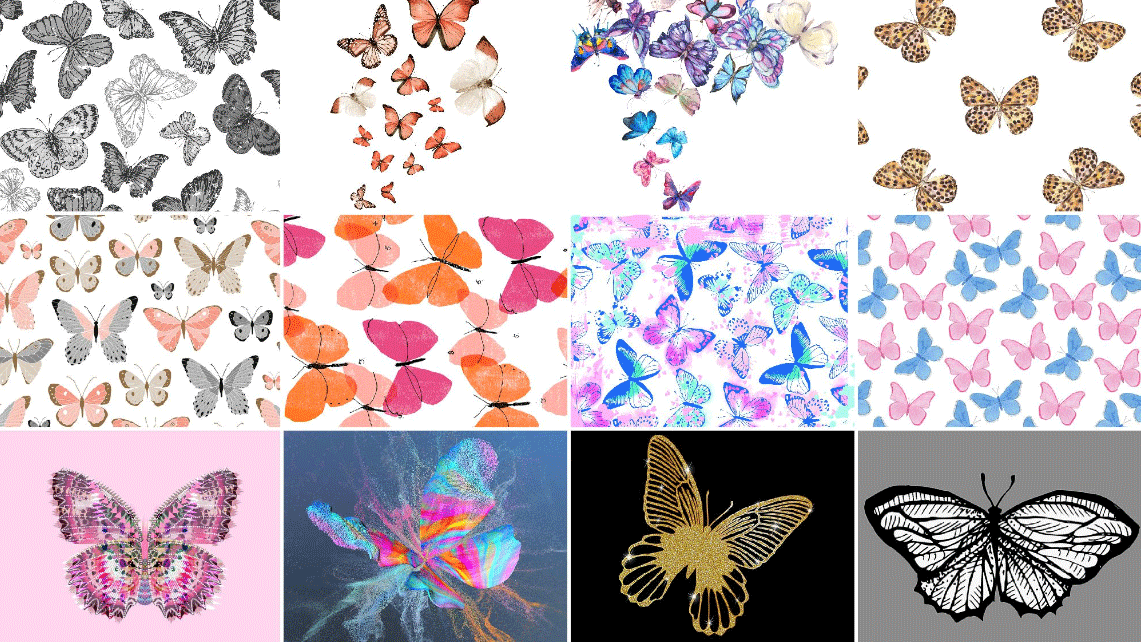 Butterfly Fastener Recommended
Butterfly because of its romantic and distinctive image, act the role of on the market, also act the role of with drill more or fastener wait for means to shine brilliantly.