Practical new idea -23/24 autumn and winter women's shoes technology trend
Time:2023-04-11 13:56:49 Source: Click:
Practical new idea -23/24 autumn and winter women's shoes technology trend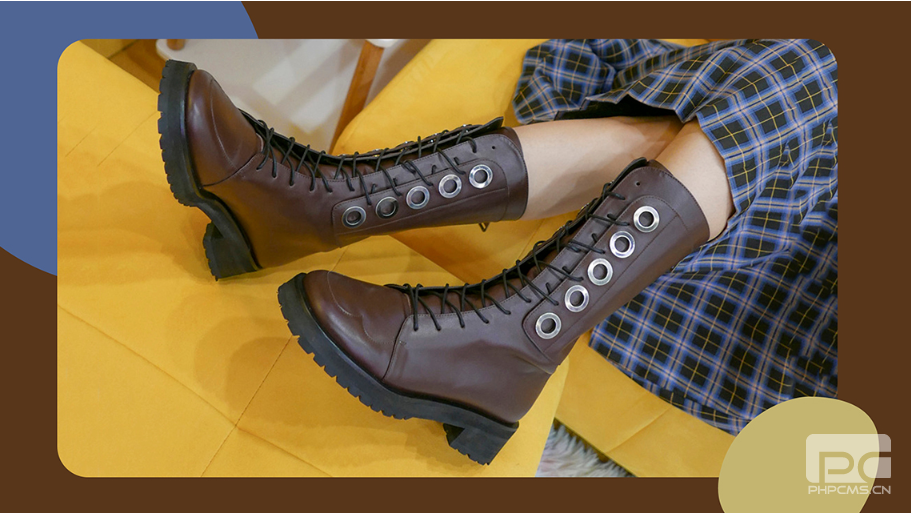 Trend forecasting - practical novelty
Under the impact of global multi-culture, in the overlap of fantasy and reality, the young generation's cognition of the relationship between self and the world has changed from vague to clear, and gradually formed their own unique and diversified thoughts and aesthetics. Express yourself in the way of creative details and special structure on the shoes, switch freely in the world of yourself, and enjoy the female charm brought by each role.
First, structural pleating
The unique local details break the conventional cut and reflect the independent thinking and aesthetic evolution of the young generation. The structure inlays cleverly transform the plane decoration into three-dimensional, add the traditional lace shape into the structure, and follow the contour trend of the cut piece to fit. This process is mostly used in Martin boots or straight boots and other boot pieces, adding layers to the overall sense of the same time, more sweet and cool sa attributes
Two, pull rope design
Under the impetus of pragmatism or sports trend, drawstring has become one of the accessories used by many brands. The drawstring used in clothing or sports style blends with fashion shoes to give a wonderful visual collocation. The DESIGN OF pulling rope replaces the original zipper or shoelace part on the boot, and the same function is achieved by adjusting the button, which naturally forms rich pleated texture and creates a slightly playful feminine temperament.
Three, integrated socks
The application of diversified styles has attracted much attention among young consumers. The integrated hosiery stitches the structure of shoes and hosiery, presenting the visual effect of "fake two pieces". Socks are made of knitted or stretch cloth, and the wrapping design can better outline the lines of ankles and legs. You can also try to match the profile of different styles of shoes, adding decoration in details to highlight the unique charm
Four, elastic pull fold
The details of elastic pleating are focused on creating natural irregular aesthetics, and the elastic band is used to form natural uniform small folds, increasing the texture of the surface and expressing the modern aesthetic vision of free shaping. In THE MATERIAL aspect, LEATHER AND CLOTH CAN present the effect of filling quantity feeling through pleat, THE rounded curve highlights lovely and lively temperament. In practical application, in addition to horizontal pleat extraction, we can try to shape pleat extraction to enrich the profile
Five, interesting steam eye
The new generation of young people have independent and avant-garde ideas, abstract and rich personal world, like to try new things, strong acceptance, decorative craft more playful, in line with the needs of the trend girl. Among them, GRAPE adds detachable bow accessories to the upper steam eye decoration to add sweet flavor to the shoes.