Lagoon Green -2023 spring/summer women's shoe color trend
Time:2023-05-03 14:50:53 Source: Click:
Lagoon Green -2023 spring/summer women's shoe color trend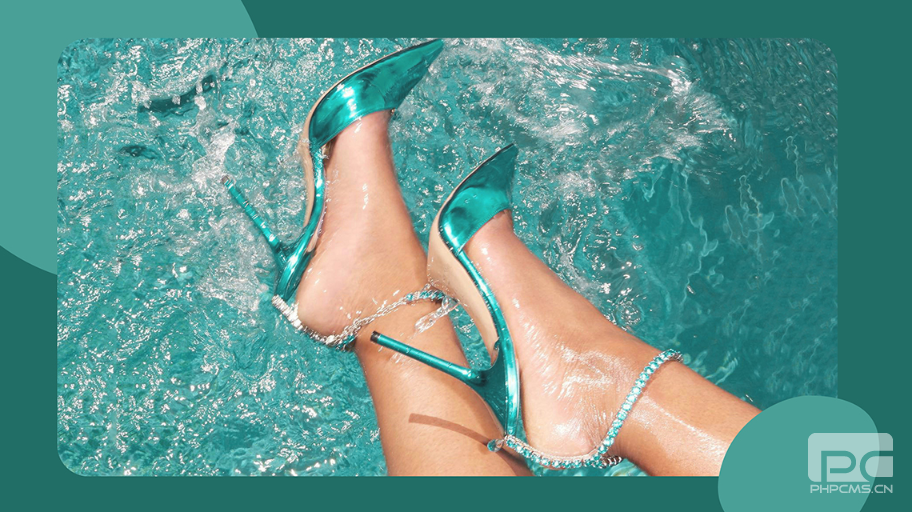 Key colour - lagoon green
The key color of spring and summer 2023 -- lagoon green, a kind of cool turquoise. Fresh and mature lagoon green comes from the power of nature. The quiet sea water shows the original green, with a unique color harmony, full of mysterious fantasy. As the main color, it explores the diversity and practicability of colors, and at the same time has natural properties. The selection of different materials and shapes will give the lagoon green more facial expression.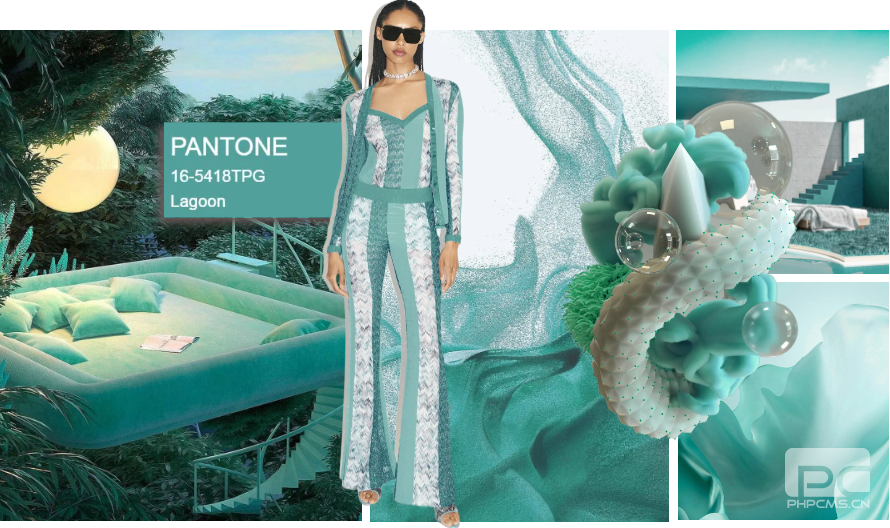 Style recommendation -- slippers
Lagoon green in the use of heel slippers, inspired by the fast-paced modern commute of urban women in skyscrapers, the cold blue green color makes the summer single item more business, and the collocation of metal and hardware gives more feminine charm, refer to the brand J.W. Anderson.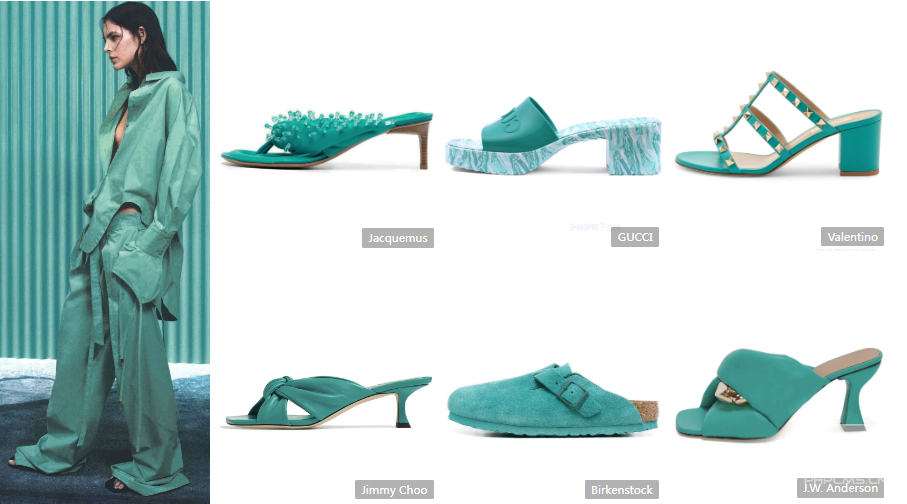 Recommended style - sandals
Lagoon green is a kind of color between blues and green tones, which has both the calm of blue and the fresh of green. Lagoon green presents different temperament styles in different materials and strip structures. Among them, Versace and Sergio Rossi choose light-sensitive material surface to reflect different shades of color through light, which is extremely luxurious charm of mature women.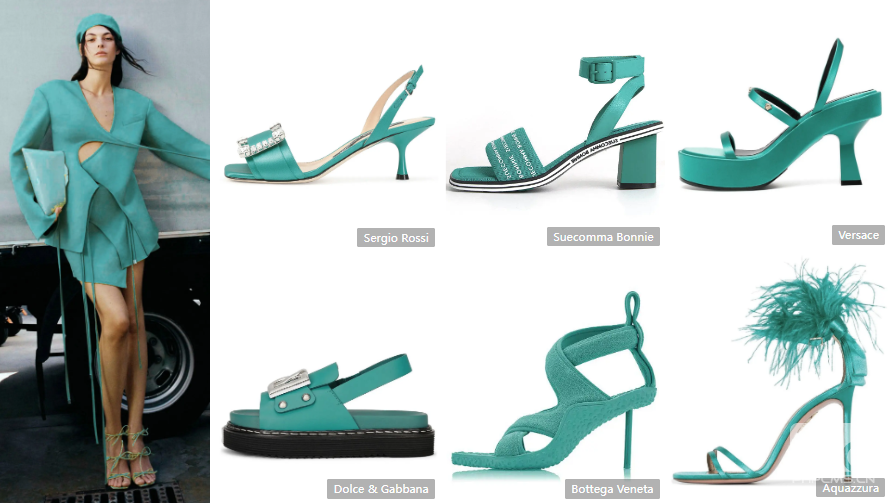 Style recommendation - single shoes
Lagoon green has different expressions of personality on different shoe types. The use of Mary Jane makes it change its sweet style in the past, and the decoration of heels adds a sense of fun and grotesque. In addition, the use of shoe upper transparent material stitching and silver hardware to increase the overall sense of breathing, not a single dull.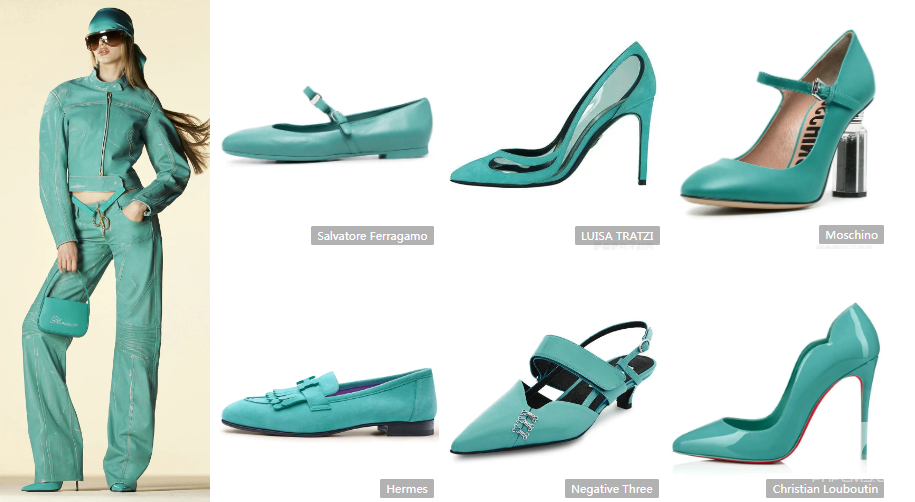 Color matching inspiration one
Lagoon green has a wide range of market applications, whether it is less ladylike, mature and elegant, or casual micro tide style can be harnessed. Lagoon green is the main color, which is more popular with the market of Generation Y when paired with metallic color or black and white neutral color. Black and white is applied in lines and geometric patterns, adding rhythm to the whole, simple and advanced.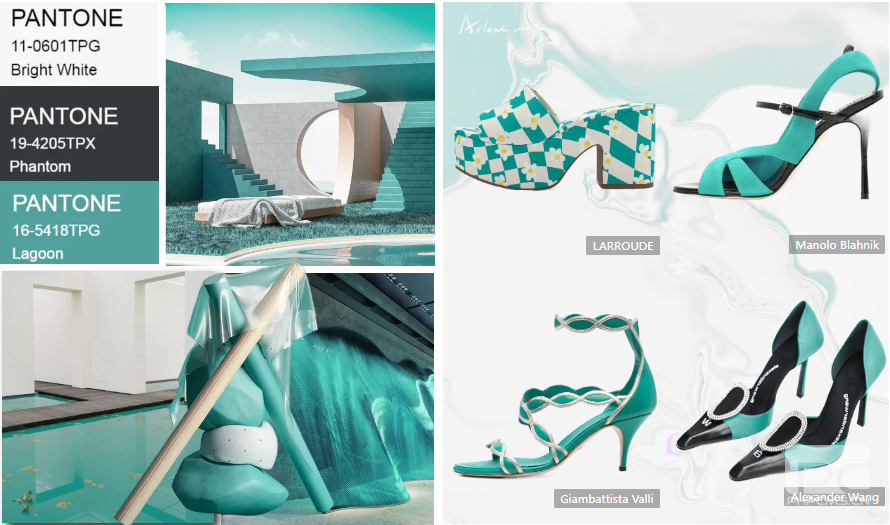 Color matching inspiration II
Fresh color group collocation in the sense of cool summer, the same color collocation in the market has a higher comfort and acceptance. Bay green and wild mustard yellow light up the whole color group with a higher brightness color, with a cold feeling, but not lack of vitality, suitable for use in fashion casual style, more attractive to the young market.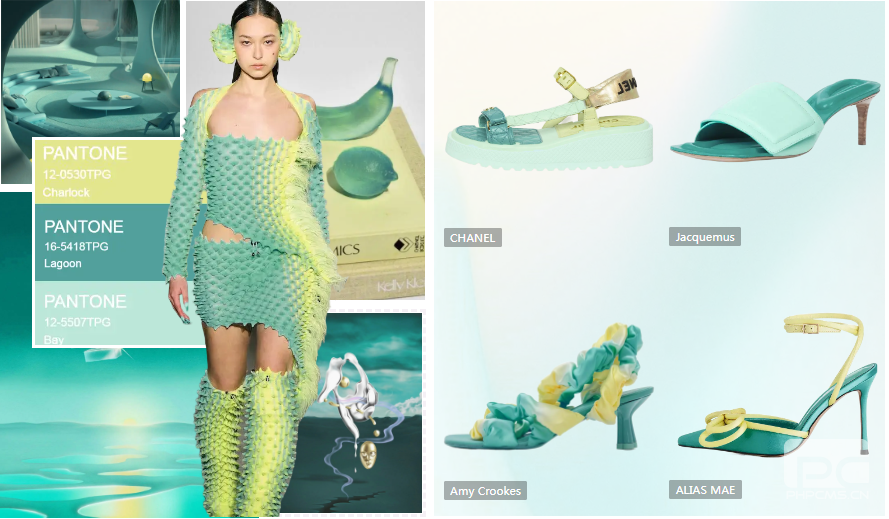 Color matching inspiration three
The combination of lagoon green, Bird of Paradise orange and light pink colors brings a clear psychedelic variety of feelings, depicting a healing sense of vitality dream journey. Jumping color group collocation set off the summer atmosphere, in the quiet and happy girl tone at the same time exudes a happy atmosphere, showing a different kind of girlish amorous feelings.