Color trend of women's shoes in autumn/winter 23/24
Time:2023-04-29 14:31:50 Source: Click:
Gull Grey - Color trend of women's shoes in autumn/winter 23/24.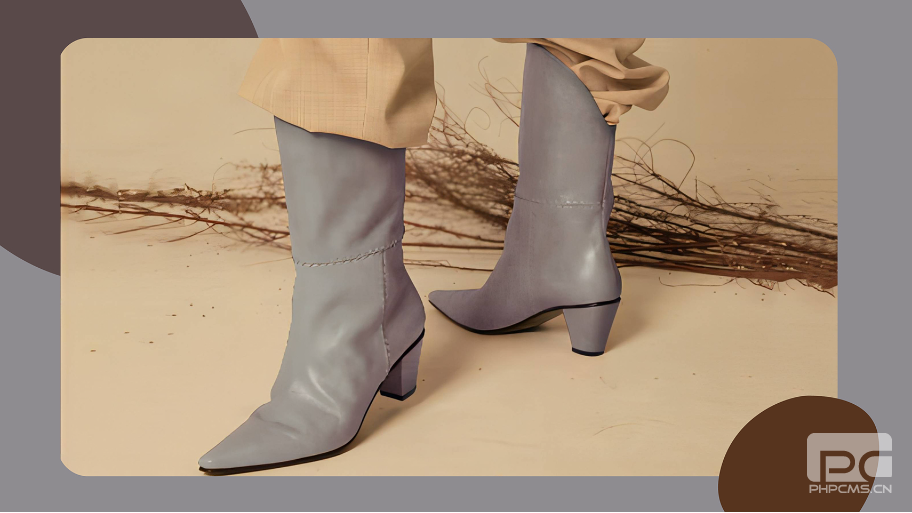 Key color - seagull grey
Seagull grey is a key color for autumn/Winter 23/24. It has a strong appeal with its classic durability and unisex color and will be an important neutral color for autumn/winter market. Seagull color is the warm gray in autumn and winter of 23/24. It will be applied to home decoration and industrial decoration. Seagull grey also gives people a calm sense of security to heal the people in social unrest.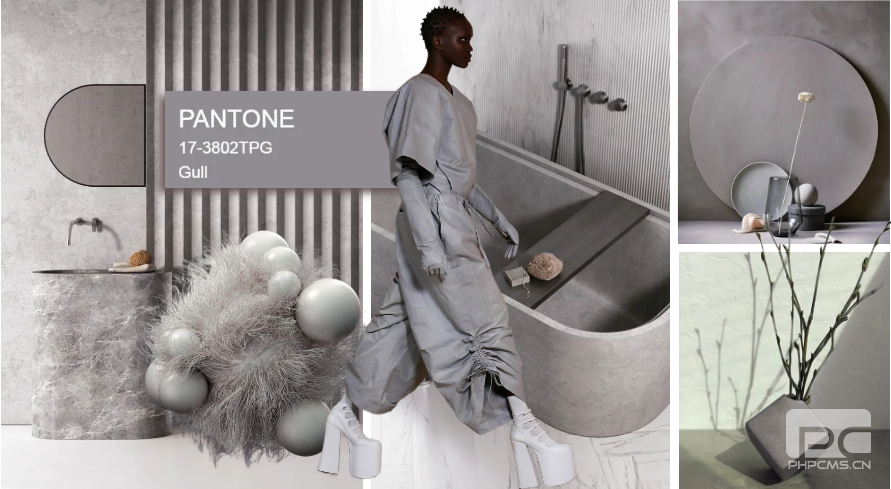 Show refining
Seagull gray is a very inclusive color, involved in the show shoe type is rich, through the texture of the material surface treatment to give fashion charm. The neutral tone of seagull gray is also strong and soft, suitable for the interpretation of eclectic avant-garde items or matching similar brightness of color, highlighting the high-level texture.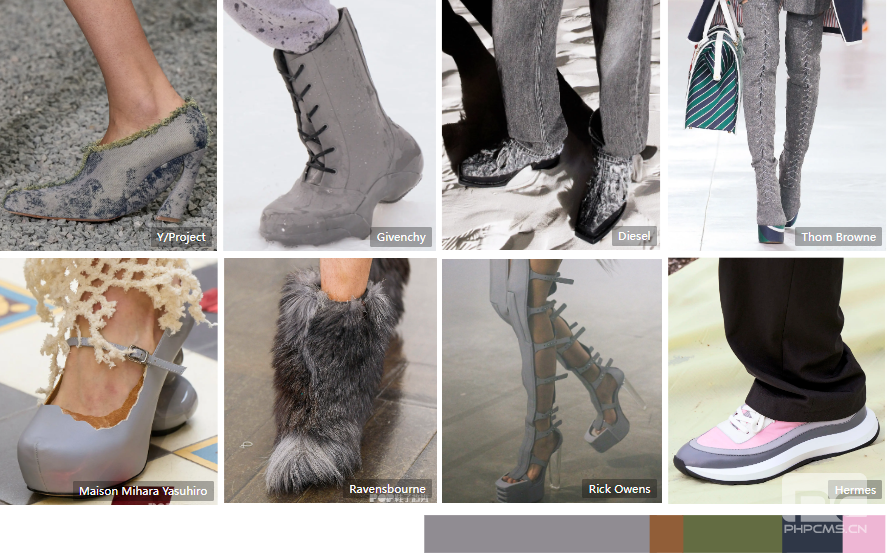 Style recommendation - single shoes
With its classic and commercial appeal, the grey color system is widely favored by the domestic and international markets. The low saturation seagull grey brings comfortable visual experience, which is presented in three styles on a single shoe: fashionable casual, commuting and comfortable casual. The use of monochrome with matte leather low-key senior, and bright leather is more fashionable sense; In addition, the addition of modeling pieces and hardware decoration can break the boredom and show diversity.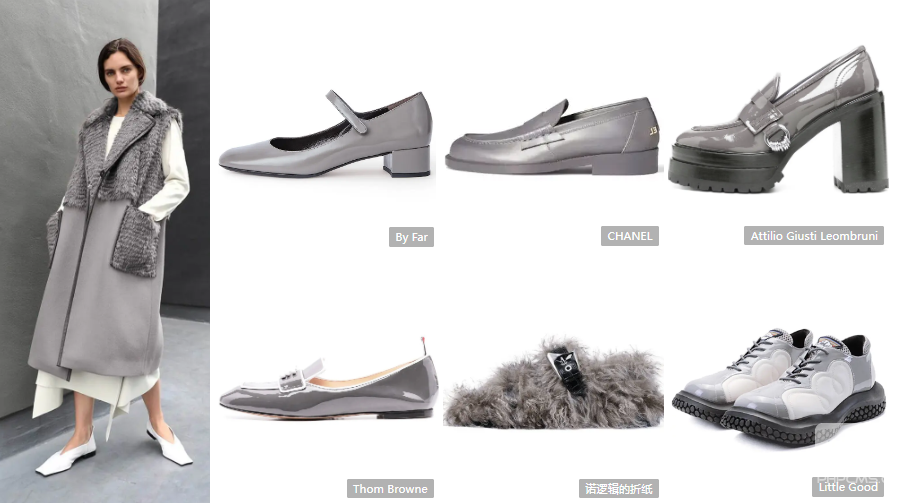 Recommended style - boot style
The combination of seagull grey and fine leather conveys a natural and clear texture, among which Bershka and Jil Sander adopt special material heel and novel mineral heel shape to find a perfect balance between urban and natural, showing a simple and modern aesthetic. As an important item in autumn and winter style, Mercedeh Martens boots have added buckles to create a streetwise aesthetic, such as mercedeh, with a sharp collision of temperament seagull grey and tough shape.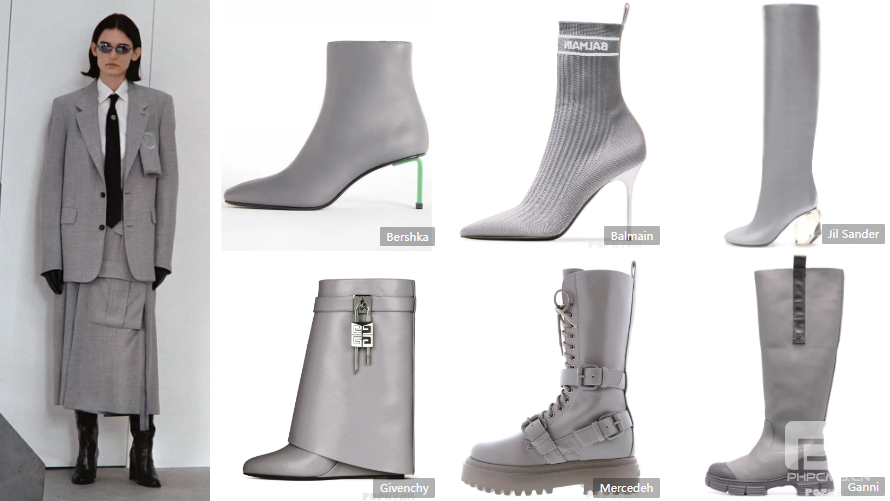 Style recommendation - Sports and leisure
Sports style shoes have a wide range of color choices, which can easily digest different colors, while seagull gray is used in sports and leisure as a practical color system, low saturation color is not publicity but unique. With white collocation, simple and fresh, easy to match, can create urban high street sports style.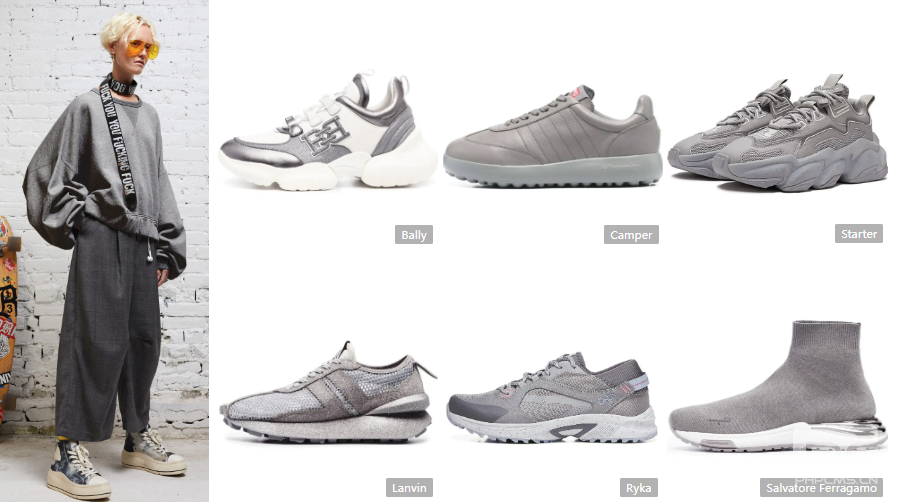 Color matching inspiration one
The elegant and lazy seagull ash maintains a lazy and advanced sense in the whole color ratio. The whole group of color trays are matched with colors of similar brightness, which seems to be a balance between nature and simple and modern, integrating a simple industry and a relaxed sense. Moss green enriched the hierarchy of the whole group of color matching, jade color embellishment color, inspired the whole group of color plate natural breath, suitable for heel fashion shoes.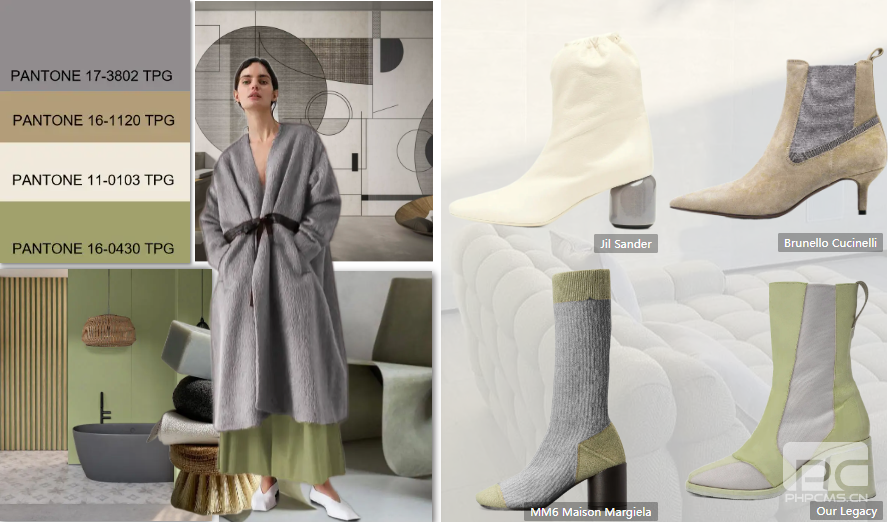 Color matching inspiration II
S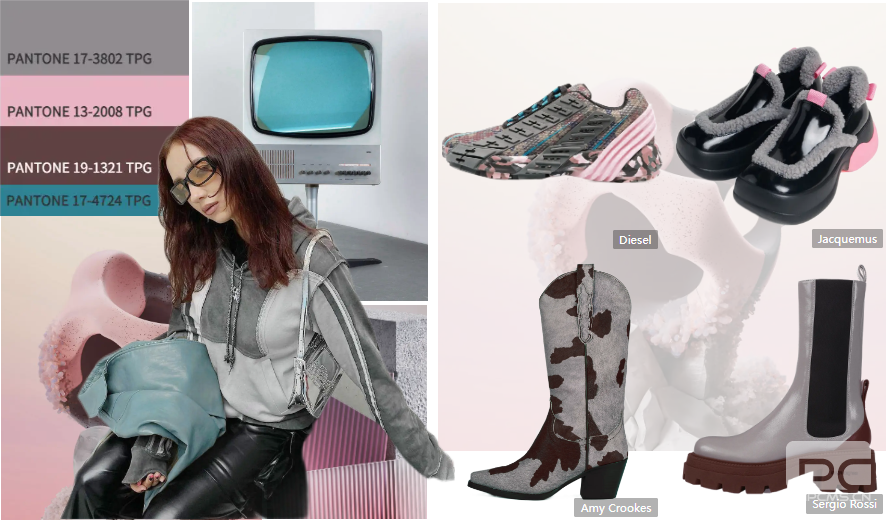 sum up