Authoritative Information——Top 10 colors of 2020
Time:2020-03-04 15:23:54 Source: Click:
Pantone's official color of 2020 expresses the desire for familiarity and intimacy, conveys a comfortable and relaxed atmosphere, is friendly and pleasant and can feel connected to each other, but at the same time, still not forget to emphasize the expression of personalized self-characteristics of the era.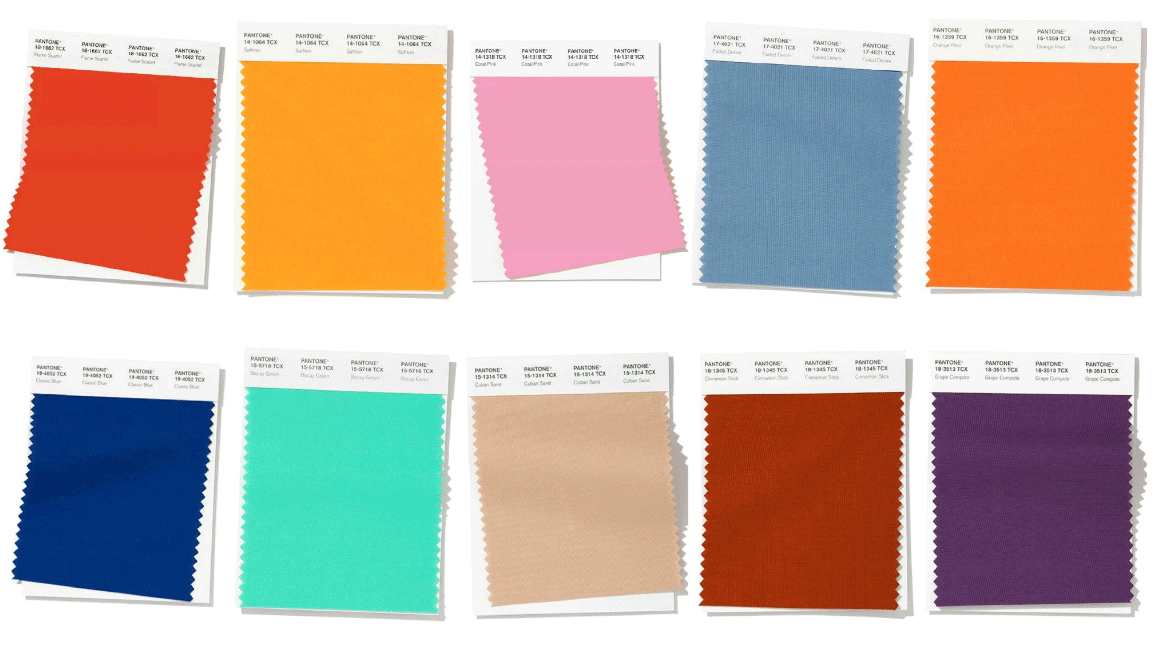 1、Flame Scarlet

The
flame

scarlet will not be too dazzling, but it will not diminish the presence. The fiery red gives an even more powerful aura to the pieces, which can be applied to the evening style of fashion shoes, such as Victoria Beckham combined with anti-velvet material to create a comfortable and capable fashion piece.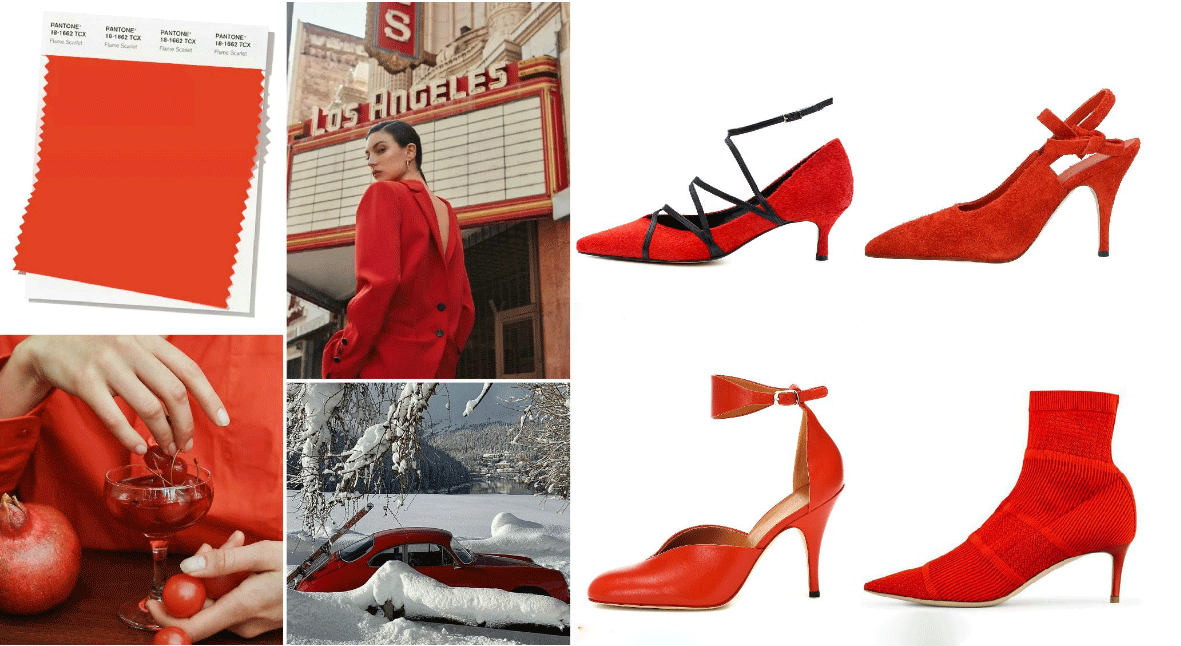 2、Saffron
S
picy and a little sweet saffron yellow, with a strong color to add a strong flavor for the spring and summer, strong and mild yellow, like the sun. This one color department applies to chun xia and early autumn sheet to taste, apply on athletic shoe and it is fashionable dress shoe to apply extremely appropriate, with white give priority to crocus yellow ornament, make style of youth campus, cater to young market.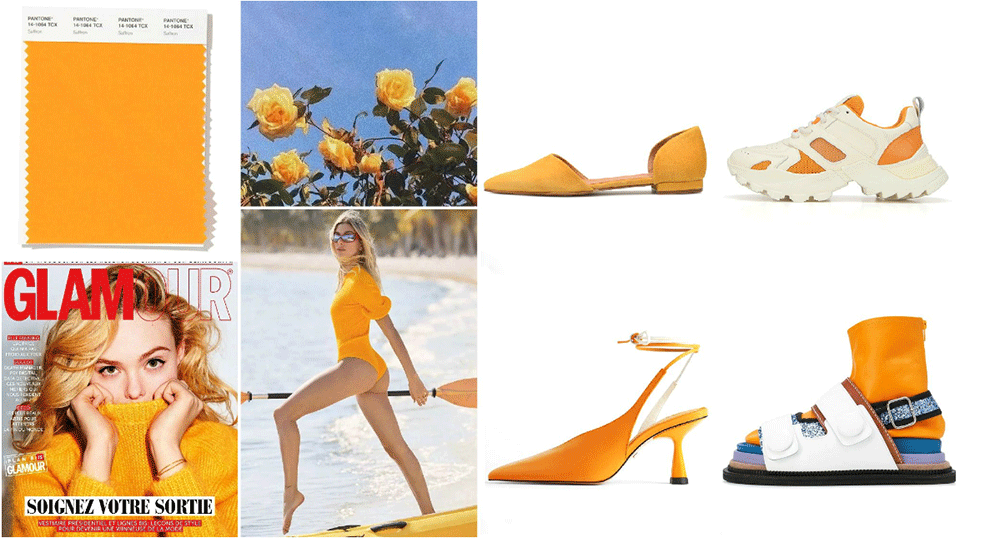 3、Coral Pink
Have the caper of coralline, have pink again exquisite, coralline pink won't be very childish, also won't be very tacky, also can apply on the shoe model of different style likewise, what be worth mentioning is, thick bottom sheet is tasted, the design that USES coralline pink and fine hair edge, neutralize shoe model original rough and crazy feeling, be worth referring to.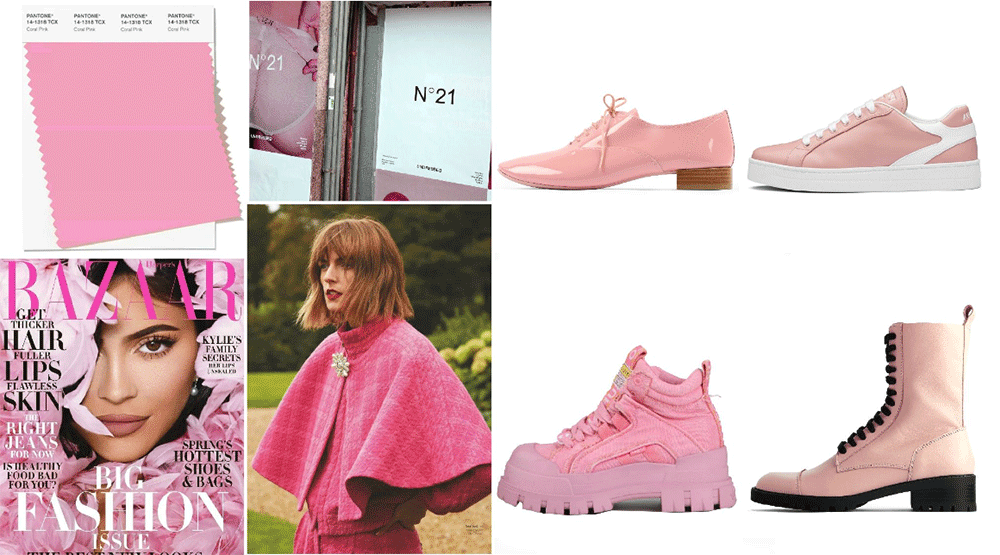 4、Faded Denim
Faded denim, a familiar and reliable blue color, provides a comfortable and relaxed visual experience. The common application of the shoe style is the washed canvas fabric, which can be referred to Paris Texas and Maison Margiela. It can also be combined with animal textures, such as Pedro's slipper.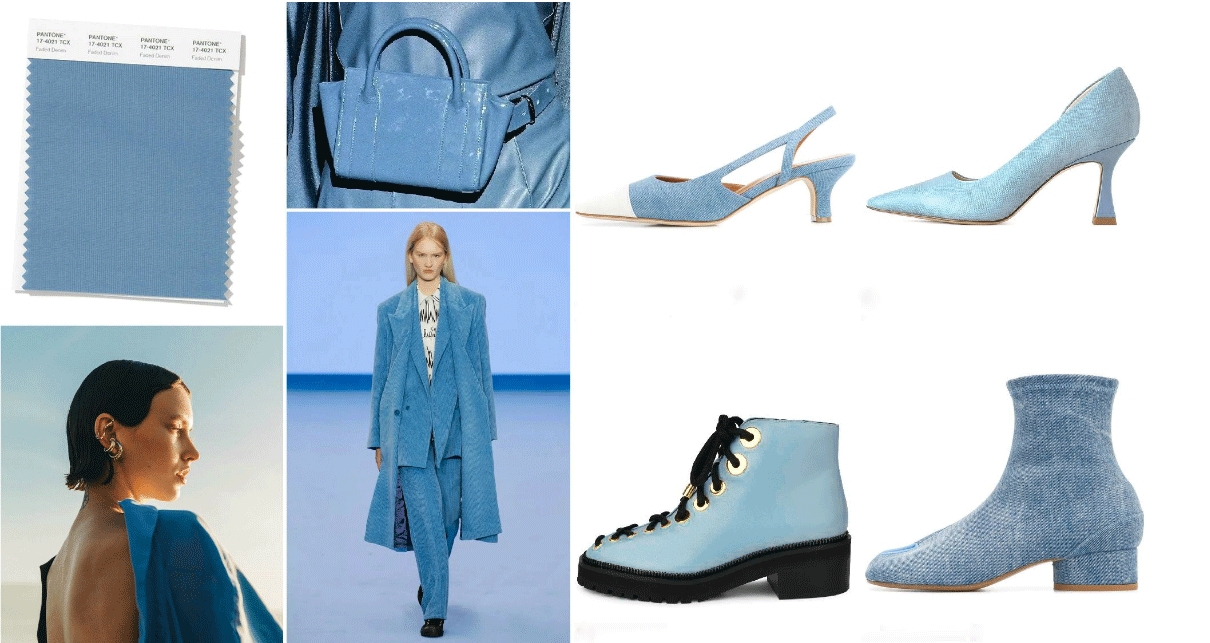 5、Orange Peel
Orange Peel infuses 2020 with soulful taste and elegance. Orange orange as a color, it can yet be regarded as a fashionable color. Stimulating, visual effect is good, a lot of young and fashionable people like to use orange to advertise their personality. Apply in the fashion style can refer to Burberry, R13, combined with letters, thick base and other fashion elements design.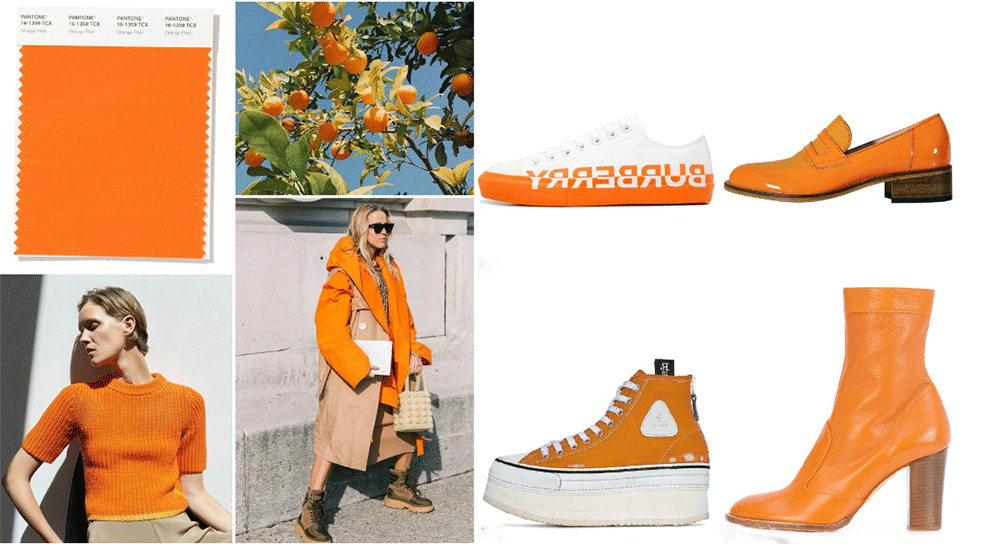 6、Classic Blue
The boundless blue tone evokes the vast evening sky and opens a world of infinite possibilities for us. As the color of the year 2020, classic blue represents melancholy, tranquility and profundity. It is not only the deep sea but also the boundless sky, which has strong inclusiveness. Therefore, it can be called classic blue, which also implies that we can only return to ourselves after calming down our anxiety and maintaining immersion and stability.
7、Cuban Sand
Composed with affinity, a kind of innate warmth, nourishment and comfort. The Cuban sand color is neutral color, which caters to the neutral wind of the fire in recent years. It is also applied in the single product with simple style, combined with soft velvet, suede and other materials, such as Gianvito Rossi, PELLICO.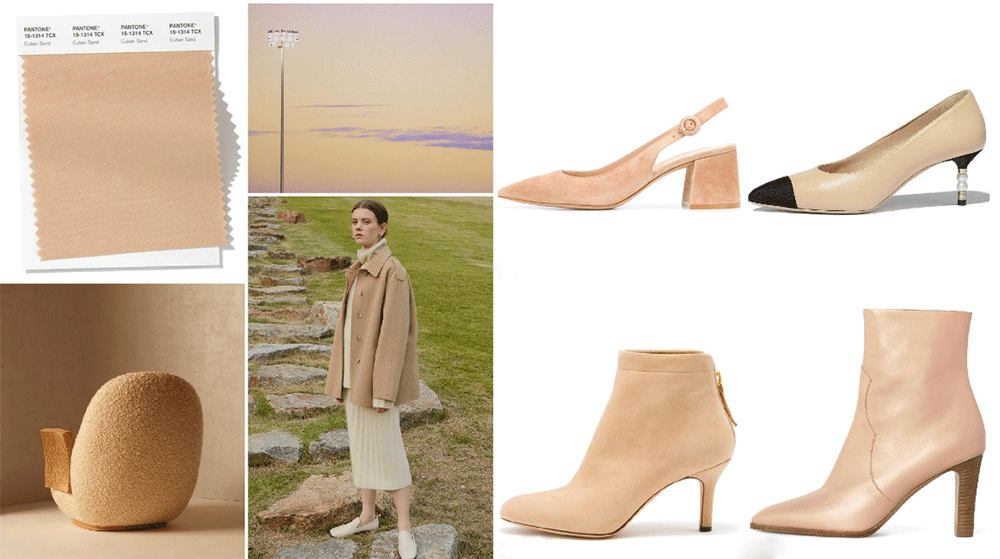 8、Biscay Green
Inspired by the watery green tones of the bay of biscay, it is reminiscent of clear waters, cool and fresh. No dark army green, no fluorescent green eyes, it is unique. Suitable for spring and summer items, such as Asos patchwork ankle boots design, together with color department lacquer leather patchwork suede design, to create a niche fashion items.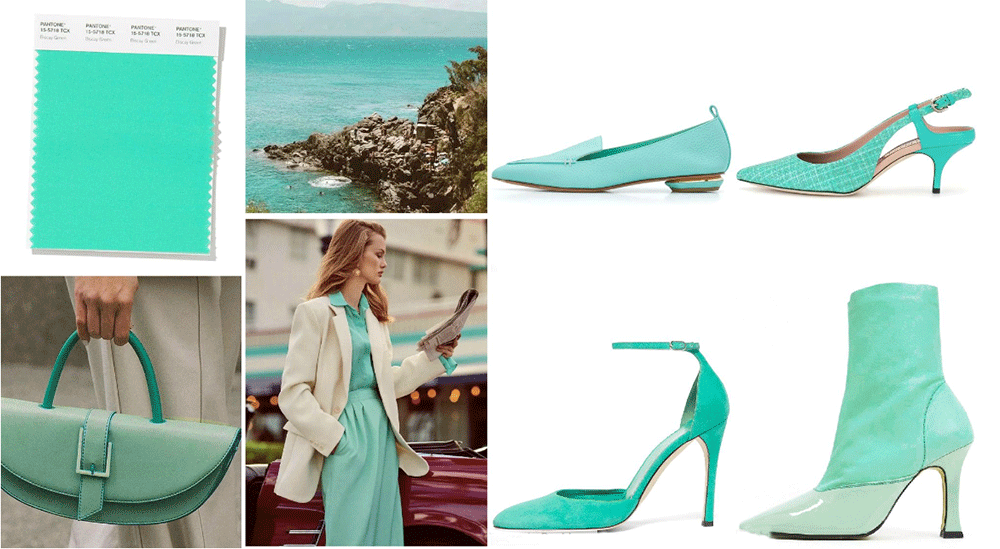 9、Cinnamon
It's warm and moist like earth, and sweet and spicy like cinnamon sticks. The overall color of cinnamon stick, with the texture of autumn and taste of spring, is suitable for the spring and autumn seasons. On shoe article can with fashionable dress and sport, recreational even street style. What is worth mentioning is Chloe's outdoor style ankle boots, with the same color uppers and matching with outdoor teeth.
10、Grape Compote
With a fruity sweetness and acidity, and a rich and deep tone, it is a combination of mystery and soft purple tones. Grape Compote is for sporty styles that are more street-y; It is more mysterious when applied to fashion styles, which can be balanced by Manolo Blahnik embellished with complementary colors.